Roll over image to zoom in
Click to open expanded view
Learn to Read For Kids with Dyslexia, Volume 2: 125 More Games and Activities to Teach Your Child to Read
$55.00
Store: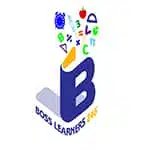 Bosslearners246
5 out of 5
More games to help kids ages 7 to 12 overcome dyslexia and build reading skills
With the right tools, kids with dyslexia can become avid readers.
The follow-up to the bestselling Learn to Read for Kids with Dyslexia, this fun-filled choice in books for kids with dyslexia offers tons of new games that help kids overcome the challenges of dyslexia.
This dyslexia workbook for kids features:
Educational play―Go beyond other dyslexia books with 125 games and activities, including coloring, word association, picture association, writing with sounds, and more.
Expanded vocabulary―Packed with new words, this second volume helps kids with dyslexia understand even more of the vocabulary they'll encounter while reading.
Science-based strategies―Discover games built around proven dyslexia tools for kids, like phonological awareness training, phonemic awareness training, and multisensory instruction.
Go beyond other dyslexia books with enjoyable and effective games that will help kids learn to love reading.
Compare
Only logged in customers who have purchased this product may leave a review.
No more offers for this product!
General Inquiries
There are no inquiries yet.