Roll over image to zoom in
Click to open expanded view
Mens's Island Spice Bay Rum Toner
$16.00 – $46.00
Made from a blend of :
Bay leaves and spices
Mixed into a warm spicy, refreshingly cool, after shave splash for the face
Item will be shipped in 1 business day
Compare
BAYLEAF – Used in the aftershave is an antiseptic and antibacterial, which means it inhibits the growth of bacteria and it's use after shaving helps with excessive oils from facial pores and the reduction of razor bumps due to the pulling and snapping of hair follicles.
For aromatherapy benefits, Bay leaf is also used for insomnia. It is also an anti inflammatory.
CINNAMON – Used in mixtures or by itself to flavor, and is usually used as a carminative addition to other herbs. Because of its mild astringency,it is used against blackheads and pimples.
CLOVE – Is a powerful local antiseptic and mild anesthetic, which maybe used externally to cleanse skin.
NUTMEG – Its Myristicin component is one of the volatile oils, and is insecticidal. there is also present elemicin, limonene, and safrole.
PURE ALCOHOL – EMBL uses 15% pure alcohol or Ethanol can be made with naturally derived ethanol (commonly referred to as "grain" alcohol, or grain neutral spirits, it can also be produced fermented from sugar cane.
Only logged in customers who have purchased this product may leave a review.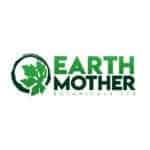 Bridgetown, Barbados
No more offers for this product!
General Inquiries
There are no inquiries yet.