Minty Cool Foot Lotion With Neem
$12.60 – $140.00 (-30%)
Minty Cool Foot Lotion with Neem
It is an energizing cream, with that fresh peppermint scent that relieves fatigue, reduces pain and inflammation of tired feet.
Cocoa butter penetrates and softens dry skin.
Item will be shipped in 1 business day
Compare
FOOT CARE
It is good to make caring for your feet part of your daily routine
preventing many foot problem challenges before they start.
• Inspect your feet daily.
• Protect your feet from injury
• Get help from your doctor or podiatrist
Inspect your Feet
'Your feet do a lot for you, so give a little back." Look them over
twice a day, do they feel numb, or your toes feel tingly, cracked or
sore, prone to infection, or do you have nerve damage?
Check for cuts, cracks, calluses, sores, bunions, blisters, ingrown
toenails or redness — and check between toes, too. Use a mirror
to help if bending is difficult. See a problem?
Protect your Feet
To keep feet in good condition, wash them daily with any soap
from Earth Mother Botanicals and warm water and then dry them
carefully — between the toes as well.
Apply a little Earth Mother Botanicals Foot Lotion with Neem on
tops and bottoms to keep skin moist and prevent the cracks that
can invite infection. Finally, wear well-fitting, comfortable shoes
that protect your feet and can help prevent sores, corns, blisters and
other problems.
Only logged in customers who have purchased this product may leave a review.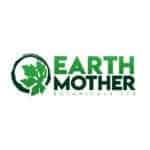 Bridgetown, Barbados
No more offers for this product!
General Inquiries
1 Inquiries