Orton Gillingham Tools For Kids With Dyslexia. 100 activities To Help Children With Dyslexia Differentiate And Correctly Use "b", "d", "p" And "q" Letters. 6-8 Years.
$35.00
Store: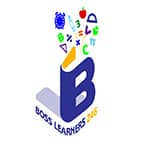 Bosslearners246
5 out of 5
Orton Gillingham Tools For Kids With Dyslexia Subtitle. 100 activities to help children with dyslexia differentiate and correctly use "b", "d", "p" and "q" letters. 6-8 years. Black & White Edition.Dyslexia is a specific and persistent learning disability that affects reading and writing.
For children with dyslexia, learning to read and write can be a difficultchallenge for families and educators to tackle. For these children, written language becomes a great barrier, often without meaning or logic, whichgenerates rejection of the task, frustration and discomfort.
In this book you will find activities to:
Read and trace 'b', 'd', 'p', and 'q' letters
Write and color 'b', 'd', 'p', and 'q' letters
Stamp and write
Circle the sound
Find the missing sound
Make the letters 'b', 'd', 'p', and 'q' maze
Compare
In 100 varied activities to help the child use letters 'b', 'd', 'p', and 'q' correctly
The Orton Gillingham methodology is a tool that allows educators to have varied resources so that they can teach reading and writing to children (mainly with dyslexia) in a structured, organized and multi-sensory way.
All the research on teaching phonics to students with dyslexia has come to the same conclusion: explicit and systematic phonics instruction using multi-sensory methods is the most effective. And this can be applied to all struggling readers.
Only logged in customers who have purchased this product may leave a review.
No more offers for this product!
General Inquiries
There are no inquiries yet.