Orton Gillingham Workbook for Kids with Dyslexia ( Ages 4+)
$35.00
Store: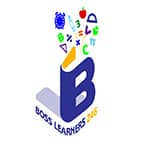 Bosslearners246
5 out of 5
*****Revised and Updated on 25th October 2021*****
Orton Gillingham Workbook For Kids With Dyslexia. A book with 100 Orton Gillingham activities to improve writing and reading skills in children with dyslexia. Volume 1. Black & White Edition.
Orton-Gillingham is a structured, multisensory approach to teaching reading, used since the 1930s and proven to benefit all students, especially struggling readers.
Neurologically and linguistically, it is the most frequent and successful model of reading intervention.
In this book you will find activities based on the Orton Gillingham methodology that include…
Letter knowledge
Alphabetical order
Sound Identification
Rhyming words
Sight words
Homophones
Take a look at the index of this book.
This book has been revised by child psychologists.
In this workbook for children you have all the necessary activities to make a child improve his writing and reading skills while having a pleasant and fun time.
There is a full color edition of this workbook also available. Check out other books that BrainChild has at your disposal to make a child grow and improve her skills.
Compare
Only logged in customers who have purchased this product may leave a review.
No more offers for this product!
General Inquiries
There are no inquiries yet.