ProArgi 9+ Immune Booster
$175.00 (-6%)
Store: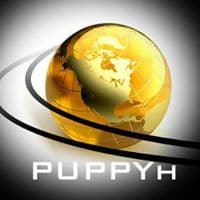 Puppyh Worldwide Marketing
Enhance the effects of Immune Booster with the cardiovascular power of ProArgi-9+ Arginine by mixing the two supplements together. Combining these formulas utilizes your body's own nitric oxide production and increases the circulation of immune-boosting ingredients.
It's a "2x Boost" effect for immune strength and cardiovascular health. A variety of quality products available to stay healthy.
Compare
Proactively strengthen your body's ability to protect itself with
ProArgi-9+ Immune Booster. Formulated by leading scientists to work
with your body's own nitric oxide, Immune Booster works by circulating
powerful immune-enhancing ingredients. Each daily serving contains a
clinically proven blend of beta-glucans, along with vitamins, minerals,
polyphenols, and fruit that will support and defend your immune system.
Supports increased vigilance of your immune system
Supports activation of t-cells, macrophages, and NK cells
Beta Glucans activate immune cells to express more receptors for Vitamin D
Non-GMO, Gluten Free, Non-allergenic, Keto friendly
Delicious Mixed Berry flavor
Combine with Synergy's best-selling ProArgi-9+ to enhance your body's ability to benefit from both formulas
Only logged in customers who have purchased this product may leave a review.
No more offers for this product!
General Inquiries
There are no inquiries yet.