ProArgi 9+ L' Arginine Complexor
$170.00 (-3%)
ProArgi-9
Plus L'arginine is the finest product available for sustaining Nitric Oxide.
It is our top selling
product and the cornerstone of any nutritional regimen.

International buyers can contact us via email or the contact number provided
Item will be shipped in 1 business day
Compare
Synergy WorldWide's flagship product is the revolutionary ProArgi-9+ L'Arginine.
Known as the world's highest quality l-arginine supplement, ProArgi-9+
has a clinically-proven, patent-pending formula that works powerfully to
support your body's blood circulation.
One of the many benefits of ProArgi-9+ is its ability to enhance
blood flow to vital organs, including those organs that compose the
human gut. As your gut houses trillions of important, functioning
microbes, it is your microbiome "ground zero," and it deserves your
care. Allow ProArgi-9+ to increase blood flow to the gut, delivering the
essential vitamins found in its formula, and amplifying the effects of
the Purify program.
Benefits
Supports cardiovascular health
Enhances blood flow to vital organs
Combats the negative effects of premature cardiovascular aging
Sweetened with Xylitol to enhance oral health
May aid in decreasing body fat
Anti-aging benefits
Maintains healthy blood sugar levels already in normal range
May boost energy levels
Recommended Uses
Mix 1 serving (1 packet providing 5 g elemental L-Arginine) with 4-8 oz
water (depending on individual taste). Stir to dissolve. If water is
very cold, mixture will take about one minute to dissolve. One serving
(1 packet) may be taken twice per day
International buyers can contact us via email or the contact number provided
Additional information
| | |
| --- | --- |
| Weight | 1.0 lbs |
| Dimensions | 6 × 4 × 6 in |
Only logged in customers who have purchased this product may leave a review.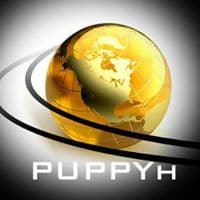 5 Graeme Hall Park, Graeme Hall, Christ Church, Barbados Barbados - BB15050
No more offers for this product!
General Inquiries
There are no inquiries yet.